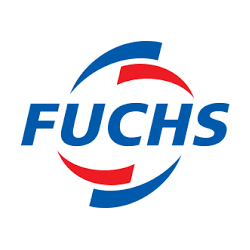 Fuchs Lubricants Co
Warehouse Operator
Sorry, this job has expired.
Kansas City, KS
Great Pay Great Benefits
Welcome to the FUCHS Group, the world's number one independent manufacturer of lubricants and related specialties
Your responsibilities:
The Warehouse Operator will report to the Logistics Manager and will generally be responsible for assisting with shipping and receiving operations.
Investigate inventory availability and generate truckload quantity shipments for various Fuchs divisions and custom
Secure and load box trailers ensuring product will arrive at final destination intact
Qualifications we are looking for:
Minimum 2 years' experience in a manufacturing environment
Good communication skills (oral and written)
Experienced with operation of fork trucks
Flexibility with schedule
Must be able to lift minimum of 40 lbs.
Experience in the chemical/lubricant industry preferred
These are your benefits:
 The position also offers an excellent compensation package and a comprehensive suite of benefits.
Fuchs Lubricants Co. is an equal employment opportunity (EEO)/AA employer and strongly supports diversity in the workplace (m/f/d/v).
Work hours
Shift – 7:00am – 3:30pm plus Overtime
es3ry4hsimoh
135280804